ayushmann khurrana film Anek: Bollywood actor Ayushman Khurana's upcoming film 'Anek' fans are very excited about. The actor has recently released his first look of the film, which people are liking a lot.
At the same time, he has lifted the curtain from the release date of the film. With her first glimpse, Ayushman Khurana has hinted to her fans that the film is going to be a lot of fun. Anubhav Sinha is directing the film 'Anek'. The film is set to release in March next year. Ayushman Khurana recently shared a post on social media.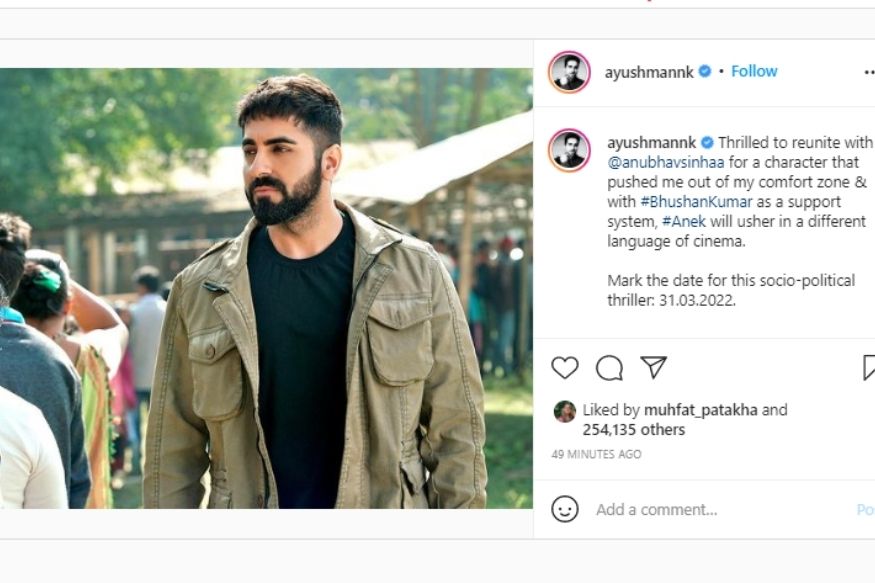 Sharing the post, he wrote, 'For a character who has taken me out of my comfort zone. I am very happy to be reunited with Anubhav Sinha for this. From Bhushan Kumar Support Has been received. After this, he removed the curtain from the release date of the film and wrote, "The film will be released in theaters on March 31 next year."
Click for video -:
He is playing the role of Joshua in this film, his fans have liked his character very much. He will also be seen in the film 'Chandigarh Kare Aashiqui'. Also, in the movie 'Doctor Who' of Wild Pictures Actress She will be seen with Rakulpreet Singh.
Every time Anubhav Sinha brings something through his films that makes the audience think deeply. He has directed films like 'Article 15', 'Slap', 'Mulk', 'Raavan' which were highly acclaimed by the people.