All the parties are engaged in the election campaign for the assembly elections of Punjab. Aam Aadmi Party is also seen very active here.
Delhi Chief Minister and Aam Aadmi Party National Convener Arvind Kejriwal will be on a tour of Punjab from tomorrow till January 30. He will visit several assembly constituencies there including Jalandhar and Amritsar. Aam Aadmi Party has made Bhagwant Mann as its CM face in Punjab. This time in the Punjab elections, the Aam Aadmi Party is engaged in full force. Whereas today Rahul Gandhi is coming to Punjab.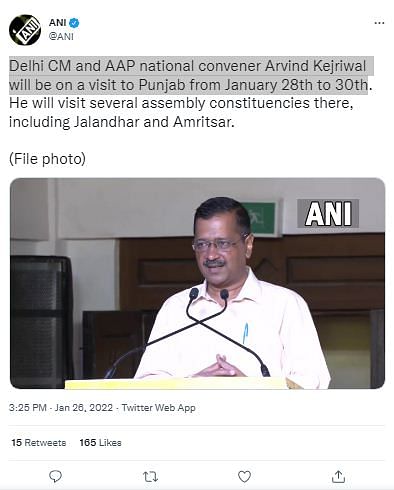 If voted to power, we will give free hand to the police to make Punjab a drug-free Punjab.
Aam Aadmi Party's Punjab Chief Minister candidate Bhagwant Mann said that if our government is formed, then a drug task force will be formed in Punjab to get rid of drug and drug addiction. There will be no political interference in this. Punjab Police will be given a free hand to take action against drugs.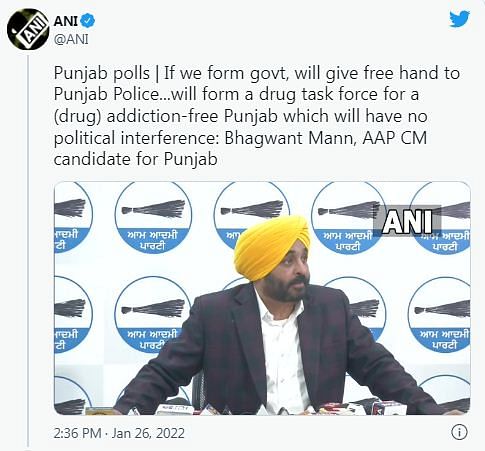 Targeted Congress, guaranteed internal security
Targeting the Congress, Bhagwant Mann said that Congress is fighting from within. While Punjab is a border state, we guarantee you its internal security. Our roadmap for internal security is ready. Congress is not paying attention to it.
Rahul Gandhi will visit Punjab on January 27, will address a virtual rally in Jalandhar
Congress leader Rahul Gandhi will visit Punjab on January 27. Punjab Congress chief Navjot Singh Sidhu gave this information. Sidhu said that as per the schedule, Rahul Gandhi will pay his obeisance at Shri Harmandir Sahib, Amritsar and will visit Lord Valmiki pilgrimage site along with 117 candidates. He will come to the airport at eight o'clock in the morning by Delhi-Amritsar special flight. From there via road they will go to Sri Harmandir Sahib.
After this he will visit Durgyana Temple with all 117 candidates. After this they will visit the shrine of Lord Valmiki. In the afternoon he will reach Via Road Jalandhar where Rahul Gandhi will hold a virtual rally. In the evening, they will reach Adampur Airport from Jalandhar and will return to Delhi by special flight.
.