An automatic teller machine (ATM) in Ferozepur was targeted by robbers late Wednesday night. CCTV footage of the incident captures the readiness of the robber.
He had installed a gas cutter in the trunk of the car, with the help of which he first cut the shutter of the cabin and then the tailor machine and looted cash. According to the bank management, Rs 4 lakh 84 thousand has been stolen from this machine. Police are currently investigating the matter.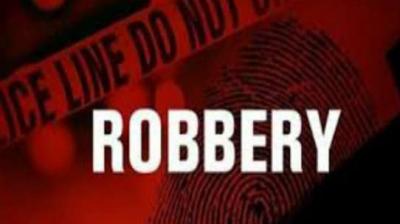 The incident took place outside the Punjab and Sind Bank branch at Namdev Chowk in Ferozepur city. ASI Kuldeep Singh of Ferozepur police station, who reached the spot after receiving information about the robbery, said that a case of ATM robbery came to light late on Wednesday night. According to the police official, the bank manager has lodged a complaint against the theft of Rs 4 lakh 84 thousand from the ATM. This came to light when the bank reopened on Thursday morning.
Also read: Farmers angry over SDM's transfer only, ordering lathicharge
When police reached the spot after the information, CCTV cameras revealed that a masked youth had reached the ATM in an Alto car around 2.15 pm. They had already set up a gas cutter in the car. He first cut the shutters and then the ATM and stole cash from here. Attempts have been made to identify him after registering the case.