With the ongoing turmoil in the Congress, the party has become a target of the Opposition. The rift in the party did not end even after Capt Amarinder Singh resigned as Chief Minister. In the wake of this controversy, the Chief Minister was today taught by the Akali Dal.
In fact, the Chief Minister's residence was to be cordoned off today in the case of land acquired by the Akali Dal from the farmers at very low prices. In this regard senior leader of Akali Dal Daljit Singh Cheema appealed to the party workers to reach Gurdwara Amb Sahib. He also said that Charanjit Channi was still the Chief Minister of Punjab and the latest situation would be announced on the spot at 10 am.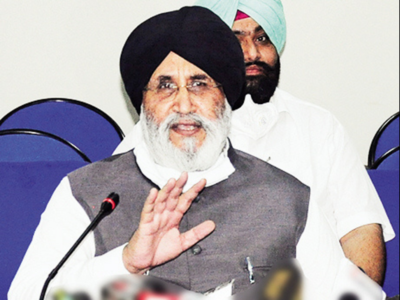 Mr. Cheema said that the Akali workers participating in today's tractor rally were requested to reach Gurdwara Amb Sahib. From there a procession will be taken to the residence of the then Chief Minister. As per the reports so far, the Chief Minister is Mr. Charanjit Singh Channi.
Also read: Harish Rawat to visit Punjab today, Channi cabinet meeting at 10.30 am, Sidhu returns home
Let it be known that the conflict is still going on in Punjab. Navjot Sidhu resigned from the presidency yesterday. Attempts are now being made to persuade them.
The post Congress squabbles over Opposition's target: Akali Dal calls 'Teacher of Opportunity' appeared first on Daily Post Punjabi.