highlights
Kafal is a special fruit found in the Himalayan region.
Kafal is also the state fruit of the state of Uttarakhand.
Consumption of Kafal is beneficial in stomach related diseases.
Swad Ka Safarnama: There are some such fruits in India, which are considered completely local. This means that after ripening, they are sold in nearby markets or local markets only. Neither they are produced so much nor do they have the ability to remain fresh for many days, due to which they are not able to move out of their area to be sold. But the local people are convinced of the qualities of such fruits. Kafal is one such fruit. This fruit is amazing with sweet and tangy taste. It keeps the stomach away from diseases. This fruit is rich in antioxidants, which are effective in most diseases. This fruit is described in folk songs and it is the state fruit of a state.
Kafal is the fruit of the Himalayan region.
Kafal (BayBerry) is a special fruit found in the Himalayan region. Flowers start coming in its tree in February and by April it gets ripe and sold. Kafal is a very local fruit with a taste like raspberry. This delicate fruit is not perishable. It grows in the middle of deodar and oak trees. Local people like to eat this sour-sweet fruit with salt or rock salt and chili powder. Initially its color is green and by the end of the month of April, this fruit is ready after ripening, then its color becomes rosy red. Since it grows for a short and limited period in hilly areas, it is sold only in the local market or mandi.
This is the state fruit of the country's hill state Uttarakhand. A folk song of Uttarakhand which is most famous and sung on religious, marriage and other occasions, is related to Kafal. The face of this folk song is 'Bedu Pako Bara Masa, Bedu Pako Bara Masa, O Narina Kafal Pako, Chaita, Meri Chaila'. Through this song, the girl is convincing her husband through fruits to go to her maternal home. She is saying that Bedu (a fruit) ripens in twelve months and is available all the time, whereas the fruit of Kafal ripens only in the month of Chaitra (spring).
This fruit grew thousands of years ago
Food historians believe the origin of Kafal in the Himalayan region. They say that it is a kind of wild fruit and it has been flourishing in the Himalayan regions for thousands of years. Apart from Uttarakhand, it grows wherever there is a Himalayan range, including the mountain ranges of Assam as well as Arunachal Pradesh, Meghalaya, Sikkim, Assam, Nagaland, Manipur, Mizoram etc. It has different names in different regions and there is some difference in its taste and properties as well.
It is also said that apart from India, other species of kafal are also found in Nepal, China, Vietnam, Sri Lanka, Sylhet (Bangladesh), Pakistan and Japan. That means it is confirmed that Kafal is an Asian fruit. Let us also tell you that some other species associated with this fruit are also found in some western countries. Apart from being eaten directly, Kapal is also used to make syrups, jams, pickles and fresh cold drinks.
Read this also: Journey of taste: Artichoke is beneficial for liver, heart, exotic vegetable full of qualities, history is interesting
Beneficial in respiratory problems
In terms of quality, Kafal is very good. It is said that this fruit has a special role in keeping the hill people healthy. The reason for this is that Kafal is full of antioxidants, so it protects the body from many diseases. It is effective in all diseases related to stomach. Indian Herbs. According to well-known Ayurveda expert Acharya Balkishan, who has done extensive research on fruits and vegetables, Kafal has been used as a medicine in Ayurveda for centuries. Kafal is pungent, hot and short in nature. It is supposed to reduce Kapha and Vata. It is also considered a pain reliever. And it is interesting. Along with this, it is also beneficial and pain reliever for sperm.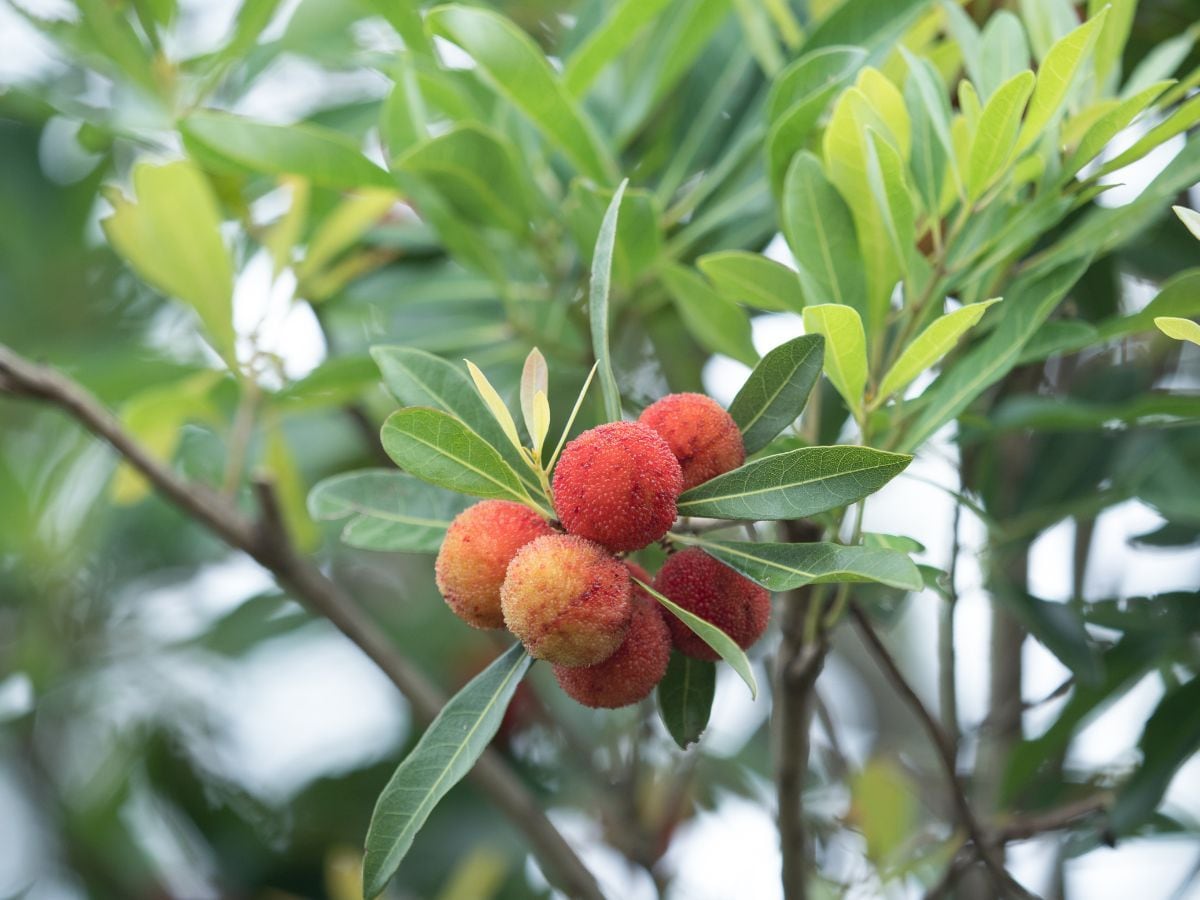 Kafal's bark, root and leaves are used in various diseases. image-canva
This is a favorite fruit of the hill people because it is beneficial in respiratory problems, stomach diseases, diabetes, piles, indigestion, fever, anemia, inflammation and irritation. Traditionally its bark, root and leaves have also been used to treat various diseases and disorders. Its bark is also used to make paper and rope.
Read this also: Cherry juice reduces uric acid! Removes purine out, learn the simple way to make it
tree bark also works
Ayurvedacharya Dr. RP Parashar says that Kafal is very juicy and full of digestive juices. In such a situation, it works to cure many diseases related to the stomach. It prevents many types of stomach disorders, including diarrhea, ulcers, gas, constipation, acidity, etc. Its specialty is also that Kafal is rich in antioxidants which protect the body from cough, chronic bronchitis, ulcers, anemia, fever, diarrhea besides ear, nose and throat disorders. The bark of its tree has a special type of fragrance, whose powder gives relief when smelled in cold, eye disease and headache. It is also beneficial in different types of allergies. There is no side effect of consuming kafal in moderate amounts, but it can cause stomach pain if consumed in excess. Vomiting and loose motion can also happen if you eat too much.
First read breaking news in Hindi News18 Hindi| Read today's latest news, live news updates, most reliable Hindi news website News18 Hindi.
FIRST PUBLISHED : March 15, 2023, 06:59 AM IST