Senior BJP leader and Union Home Minister Amit Shah held a meeting with the Jat leaders of Western Uttar Pradesh on Wednesday. The meeting took place at the residence of BJP MP from Delhi Parvesh Verma and was named as "Social Brotherhood Meeting". According to information received from sources, Shah (Amit Shah), while addressing the Jat leaders, mentioned the decisions taken by the central and state governments in view of the problems of farmers ranging from improving law and order in western Uttar Pradesh.
More than 250 Jat leaders of Western UP participated in the meeting. The leaders of districts like Meerut, Muzaffarnagar, Bulandshahr, Noida and Bijnor were present in the meeting. Apart from this, Chairman of Development Banks, President and Secretary of Bar Council and 7 District Panchayat Presidents were also called.
According to sources, Amit Shah also said that BJP appointed three Jat leaders each as governor and gave maximum number of MLAs and MPs. According to a leader who attended the meeting, Amit Shah appealed to the Jat leaders to win the BJP in the assembly elections, saying that he entered national politics from Uttar Pradesh itself and the Jat community always respected his appeal.
According to information received from sources, referring to the RLD's alliance with the Samajwadi Party (SP) in the meeting, Amit Shah said that Jayant Chaudhary has gone to the wrong house. At the same time, after this, Pravesh Verma, during a conversation with reporters after the meeting, offered Rashtriya Lok Dal President Jayant Chaudhary to join the BJP alliance and said that the doors of BJP are open for him.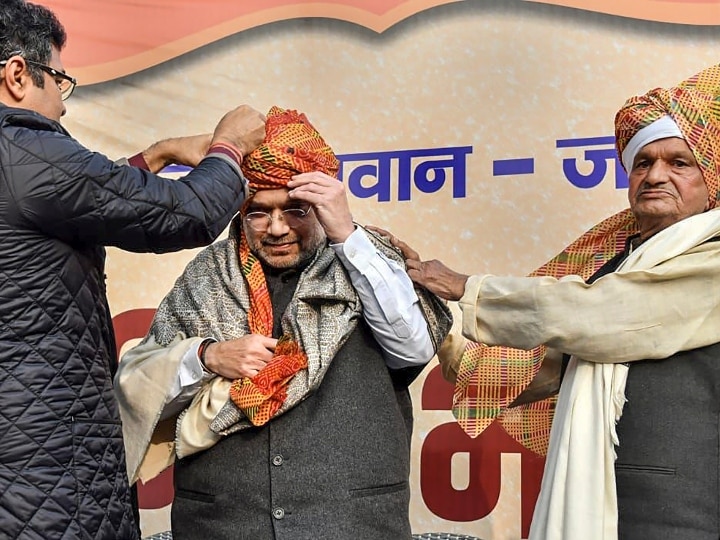 He said, "It is certain that the BJP government will be formed after the elections. Jayant Choudhary has chosen a different path. People of Jat community will talk to him, explain to him. Possibilities are always open after elections. Our door is open for you." Jayant Chaudhary has made an alliance with the Samajwadi Party in the UP elections.
At the same time, Union Minister Sanjeev Balyan also said that I demand that Jayant Chaudhary is on the wrong path, but he himself will decide what his form will be. Now whether he will come with us or not, it is for him to decide the president of his party.
At the same time, he said that the Jat community of western UP is with the BJP since 2014 and will continue to do so. Sanjeev Balyan said that how many times will you take the litmus test, 14, 17, 19 and this time it will also be there. Western UP cannot see Akhilesh Yadav becoming the Chief Minister.
Jayant Chaudhary turned down the offer
Just after these statements, Jayant Chaudhary rejected the offer by tweeting. He said, "The invitation is not me, give it to those +700 farmer families whose houses you have destroyed!!"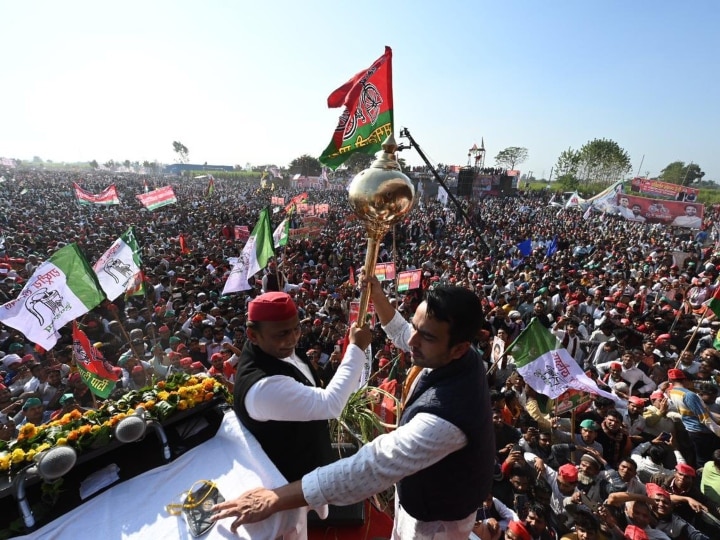 Let us tell you that the role of the Jat community in western Uttar Pradesh is always important and it has the power to influence the results. RLD has a lot of influence in this area. Jayant's grandfather Chaudhary Charan Singh has been the Prime Minister of the country while his father late Ajit Singh has also been a minister in the Central Government.
Voting is to be held in seven phases in Uttar Pradesh. In the first phase, on February 10, voting will be held in 58 seats in 11 districts. In this, Shamli, Muzaffarnagar, Baghpat, Meerut, Ghaziabad, Gautam Budh Nagar, Hapur, Bulandshahr districts are prominent. In the second phase, on February 14, voting will be held in 55 assembly seats in nine districts. In this Saharanpur, Bijnor, Moradabad, Sambhal, Rampur, Bareilly, Amroha, Pilibhit are the major districts.
Voting will be held in most areas of western Uttar Pradesh in the first two phases. In the last elections, BJP had performed well in this area, but this time the equations are somewhat disturbed and one of the major reasons for this is the farmers' movement.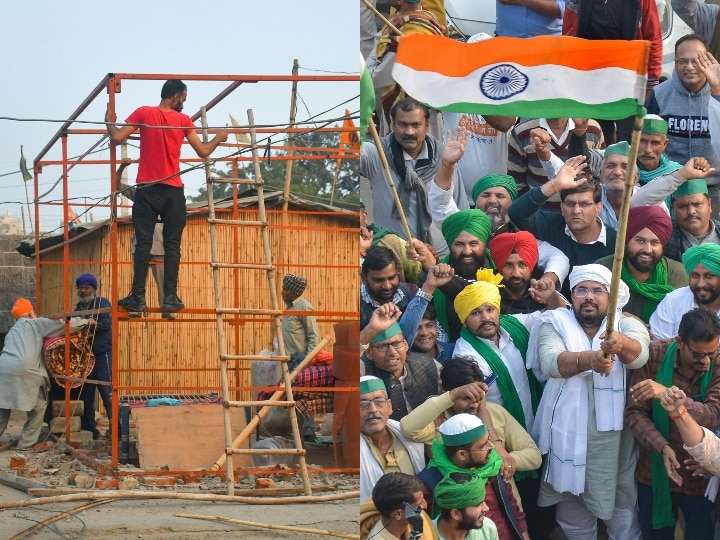 For more than a year, farmers from Haryana, Punjab and western UP surrounded Delhi. In the end, the government had to bow down and when the peasant movement came to an end, the biggest face was that of Rakesh Tikait, himself a Jat leader from western UP. He himself is very upset with the BJP.
In view of this, Amit Shah will do a door-to-door campaign in Mathura and Gautam Budh Nagar Nagar on Thursday. He will also offer prayers at the Banke Bihari temple in Mathura. On the same day, Defense Minister Rajnath Singh will lead the party's campaign in Baghpat and Ghaziabad. Shah will also visit Saharanpur on January 29 and other districts after that.
Western UP Mathematics
There are a total of 136 assembly seats in 26 districts of western UP, out of which BJP got 109 seats last time i.e. in 2017, while Samajwadi Party got only 21 seats. Due to these bumper seats in western UP, BJP got more than 300 seats. In fact, the equations changed in the region after the Muzaffarnagar riots in 2013. There was a deep gulf between the Muslims and the Jats. Whose political advantage was taken by BJP.
About 17% are Jats in Western UP. They have an effect on 120 seats in UP and in 45-50 seats, Jats decide victory or defeat. Due to these Jat votes, Chaudhary Ajit Singh used to become the kingmaker at the center, but in 2014 he himself lost the election from Baghpat and in 2019 his son also lost from here. Now after the farmers' movement, the RLD is also seeing the possibility of regaining its lost prestige. This is the reason why he has tied up with Akhilesh Yadav.
What did Rakesh Tikait say?
Talking about Amit Shah's meeting, Rakesh Tikait while talking to ABP News on Thursday said, "Why are you not agreeing before the elections… We have just messaged (message) twice in the last 10 days. Got it done. They are not ready to hold the meeting. Which farmers did they call today? We are telling them that you want to do time (meet), talk. They do not want to implement the agreement reached in Delhi. "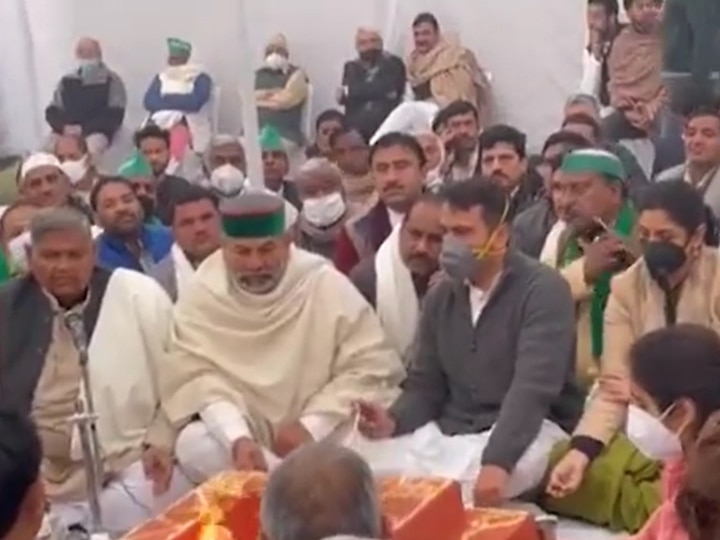 He said, "The Government of India or any government will come in the state and if it makes any law against the farmer, we have to oppose it. That government can come from anyone. We don't care about who's alliance with whom."
Rakesh Tikait Interview: What Rakesh Tikait said on Amit Shah's meeting with Jats and BJP's offer to RLD, know
.